A Note to Self: Reflecting on the Past and Present, Towards a Better Future (Elizabeth Brockman)
Hello!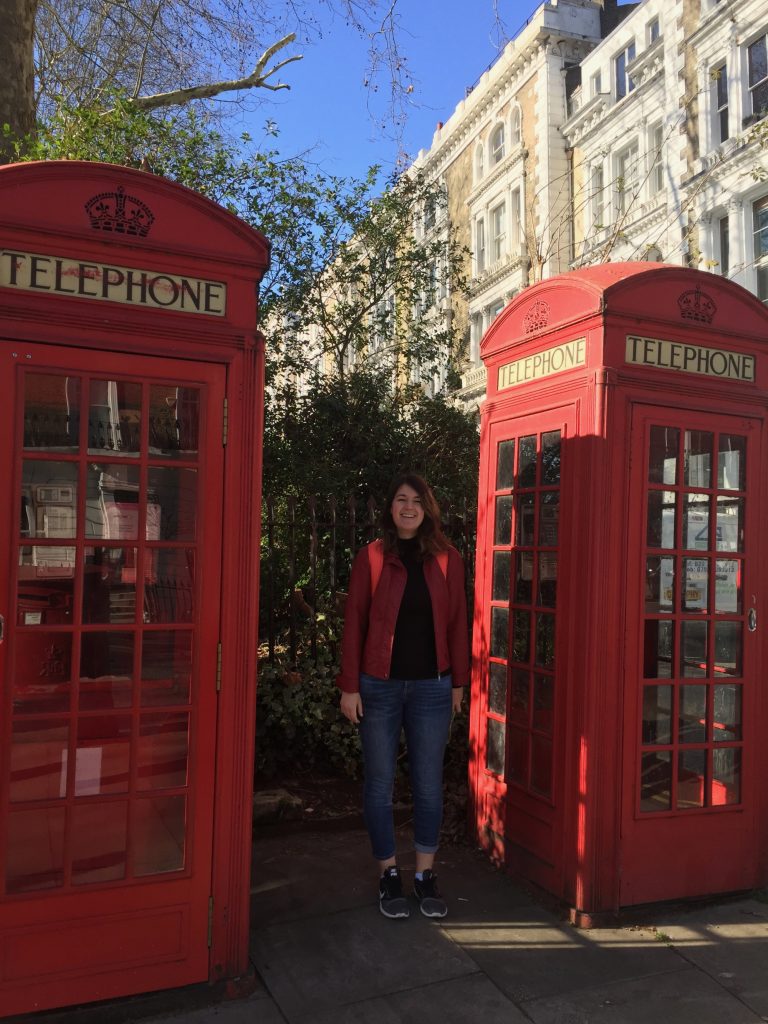 My name is Elizabeth. I am a PhD student currently working at Imperial College London studying how Down Syndrome affects the brain. I have been living in the UK for 18 months, having moved here from Canada last year to do my Master's degree. I have thoroughly enjoyed the changes and challenges that being an international graduate student have offered. While I suspected there would be many obstacles along the way, nothing could have prepared me for our current circumstances. I, like many, have been blindsided by this frightening new reality. Be that as it may, living through this pandemic has provided me with a few new and useful insights.
The first is that people are good. Truly, honestly and wonderfully good. We are surrounded by a community of neighbours, coworkers, friends, family, partners, and strangers that we often forget about in the hustle of the day-to-day. It has been in the face of this tragedy that I have been reminded of how much good there is around us. Healthcare and critical workers putting their safety on the line for the needs of others. People distancing from their loved ones to keep others healthy. Neighbours reaching out to support one another. Strangers becoming friends by way of smiles from afar, encouraging posts online, or just by making us laugh for a while.
The second is that life can change so quickly! That what you once knew can so easily be replaced by a different truth. As our lives change, so do we. We grow, learn and develop into better versions of ourselves. It is my hope, and my belief, that surviving this will help us become more compassionate people. I know for sure that I have changed, not just due to this situation, but slowly over the course of many years. My education, my travel, my friendships and my experiences have changed the way I think about my whole world. So, I write the remainder of this blog post as an address to my many past selves, as a way to reflect on my growth and on how change can make us all stronger.
To Elizabeth, age 9, the nervous smarty-pants. I know you spend your school assemblies staring up at the "Big Kids" in the back row, wishing you were up there with them. Wishing you were all grown up and that it was your turn to face the world. Don't worry, your time will come. In the meantime, enjoy it! Be a little more wild! Getting perfect grades at your age isn't as important as living joyfully.
To Elizabeth, age 16, the high school student, the determined young woman. You are working so incredibly hard and doing so well! I am proud of how far you've come and how much you've learned in so few years. Remember to love these experiences. It will be one of the few times left in your life with so much comfortable structure. Life gets crazier later on. Friends live a little further away, life becomes your own to plan and figure out (which is as difficult as it is exciting), and things will be far less straight forward. Grab life with both hands and hold on! It's going to get a little bumpy for a bit, but sometimes bumpy is just a rodeo ride.
To Elizabeth, age 18, the first-year undergraduate student crying after failing your first calculus exam. It's okay not to be perfect. No one ever is, and I know it sucks, but you aren't an exception. Take this lesson and learn from it, you'll find your way through this and come out the other side laughing.
To Elizabeth, age 21, about to embark on your first international adventure on a work term in Japan, you're going to be GREAT! This experience will be the best thing in the world for you, not only because of how much science you're going to learn, but also because of how many wonderful people you'll meet. You will cherish this experience for the rest of your life. Keep the lessons you learn from the beautiful Japanese culture close to heart. They are lessons passed on over generations, full of wisdom. Remember what it's like to spend a year living as a foreigner, not speaking the language of the people around you. This will humble you in the best sort of way.
To Elizabeth, ages 23 and 24, applying for grad programs, YOU WILL GET SOMETHING! IT'S OKAY! Rejection is an important part of life. Take your rejections with a smile, learn from your mistakes, and don't forget to keep on trying. You'll find in time that what you do get will be exactly what you needed. After all, you miss 100% of the shots you never take (thanks Wayne Gretzsky).
And finally, to all of you out there reading this (however few that number may be), take this moment to reflect on how much you have struggled through. Remember all of your successes and all the wonderful people that have helped you chase your dreams. Remember your failures and what you have learned from them. And most importantly, remember that this situation will be something we all look back on in the future. Make this a time where we know we did the best that we could and more. A time that we used to plan for a better future. One where we came together and helped one another to get through something globally frightening. Make this a time that will change our world for the better.
Stay safe out there! We'll get through this together.
Your friendly neighbourhood PhD student,
Elizabeth
By Elizabeth Brockman