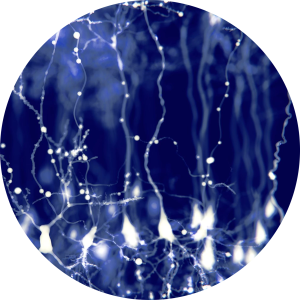 Vanesa Salazar. Circuit deficits associated with ASD/ID
Motivation
SYNGAP1 haploinsufficiency and Fragile X Syndrome represent two of the more common monogenic forms of autism spectrum disorders (ASD) with co-occurring intellectual disability (ID). How these genetic mutations lead to altered brain connectivity and ultimately ASD/ID is not known.
Research Challenge
To address this key question, it is critical to understand how coordinated neuronal activity reflects and mediates functional connectivity, allowing specialized cortical and sub- cortical structures to both encode information independently and to interact selectively according to behavioural demands. This project will examine how networks of neurons spanning numerous brain regions are required to generate complex functions and behaviours in typical rats as well as in rat models of these disorders. Using cutting-edge multisite in vivo electrophysiological methods, we will record ensemble activity from neurons (at the local field potential and single-unit level) from brain regions implicated in ASD in awake, behaving rats. Virally guided opto/chemogenetics will also be used to selectively manipulate neuronal network connectivity at various stages of behaviour.
Dr. Peter Kind directs the Patrick Wild Centre integrated in the University of Edinburgh and devoted to research into autism, fragile X syndrome (FXS) and intellectual disabilities.
Supervision and Secondments
The PhD project will be carried out in the Peter Kind Lab at CDBS-UEDIN. The ESR will enrol in the Edinburgh Neuroscience PhD programme of the University of Edinburgh. The project also features secondments (extended stays) at IINS-CNRS (Laurent Groc, Daniel Choquet) and Eurotrials (now CTI; Ana Cláudia Patacão).
Supervisor: Peter Kind (P.Kind@ed.ac.uk)
Host Location: Centre for Discovery Brain Sciences (CDBS), University of Edinburgh, Edinburgh, Scotland.
< return to list of projects