Diary of an early stage researcher (Manuela Rizzi)
September 24, 2019: Tomorrow is the day: I am flying to Coimbra to attend the first kick-off meeting and microscopy course! I am really looking forward to meet the other students that will share this incredible experience with me as well as all the professors that allowed all this to be possible. I feel anxious and excited at the same time. I don't know what to expect but I hope to be overwhelmed by positive vibes!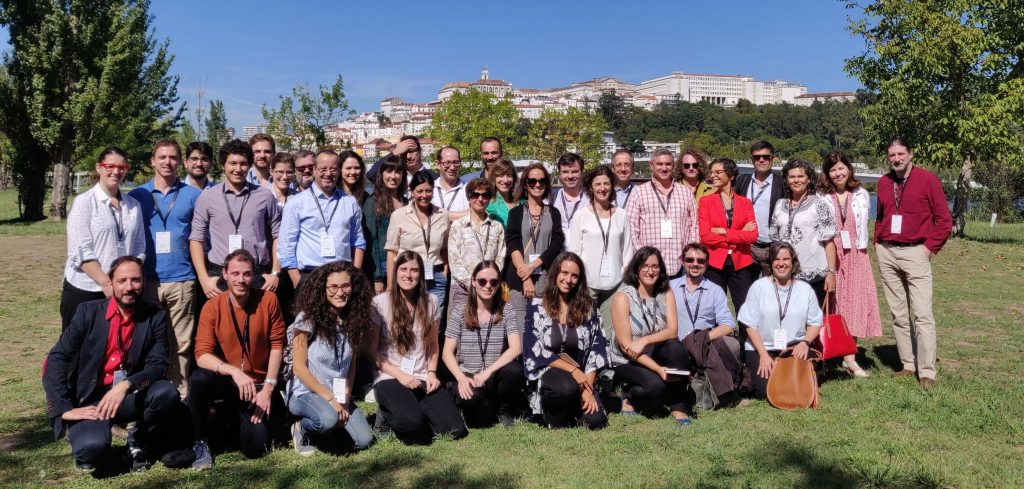 September 27, 2019: These two past days have been amazing! Anxiety and fear were accompanying me the first day but as soon as I entered the conference room they left place to wonderful feelings: everyone was welcoming, friendly and especially this looked as the right place and time to be in for me. Professor Ana Luisa Carvalho welcomed all and started to present the Syn2Psy program followed by the other professors that briefly presented their research outputs. It was interesting to come across the so many different angles you could choose to look at similar research topics. Moreover, it is not all about conducting experiments and be locked up in a laboratory environment. Communication and dissemination would give an added value to our research and to this aim collaboration with different association close to the people affected with the diseases would be a great opportunity to do so. A real surprise to me is the involvement of arts as another mean to achieve this. This was presented by MarioNet theatre company committed in connecting science with theatre with which we will collaborate and end up with a theatre script at the end of our PhD. Amazing! I am really looking forward to start this new experience and to share it with other 13 researchers divided across Europe but connected by the same purpose: passion for science and a need for contribution in an active way to ameliorate people's life. This will represent a great opportunity for my personal and professional growth. But first: let's hang out and explore places and flavours of Portugal together!! An exciting microscopy week is yet to come!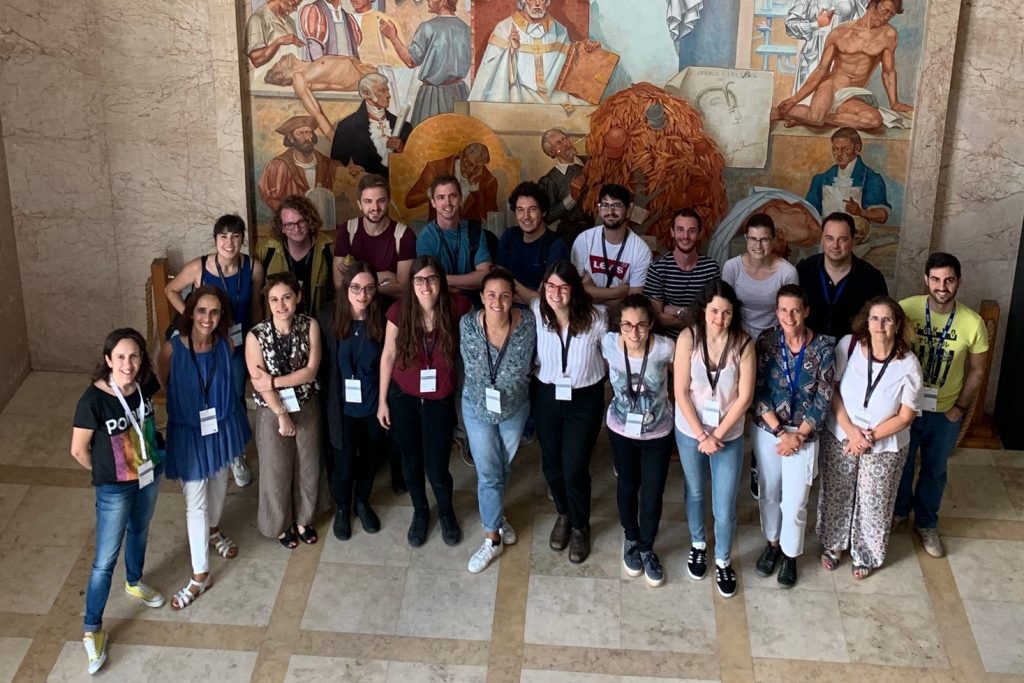 October 5, 2019: Here we are at the end of this experience, the first of many! I have to sadly say goodbye to Portugal and all of my new friends and colleagues, but only for now! This past week has been amazing: we explored the fascinating and mysterious Coimbra, spent a nice day at the beach in Figueira da Foz, and visited the iconic Porto. But it was also instructive! We had a deep outlook in microscopy and the hands-on sessions allowed us not only to take lots of high-resolution images with different imaging tools but also to let these images express themselves after data analysis. I am looking forward to meet all again next summer in Paris!!
Stay tuned
Text by Manuela Rizzi