Syn2Psy will organize four Network Schools (NS)
They are designed to provide theoretical background as well as practical skills in the selected topics, through talks, workshops and hands-on training. Transferable skills will also be provided. The topics were chosen to train the students in areas crucial for research in neuropsychiatric disorders, taking full advantage of the consortium participants' know-how. NS are jointly organized by beneficiaries (host institutions) and partner organisations, and will be open to both Syn2Psy ESRs and a small number of external young researchers. All NS feature invited lectures by renowned international scientists and experts in their respective fields.

NS1: Basic concepts on imaging tools and data analysis – Coimbra, Portugal
When: 30 Sep-4 Oct 2019
Organizers: CNC and ZEISS
Speakers:
Luísa Cortes (LC) – CNC, PT (Organizer)
Monika Marx (MM) – ZEISS, DE (Organizer)
Ana Luisa Carvalho (ALC) – CNC, PT
Ramiro Almeida (RA) – CNC, PT
Margarida Caldeira (MC) – CNC, PT
Soren Prag (SP) – ZEISS, DE
José Rino (JR) – IMM, PT
Tatiana Catarino (TC) – CNC, PT
Telmo Pereira (TP) – CEDOC, PT
Jorge Valero (JV) – Achucarro, ES
Topics:
Experimental design towards microscopy analysis
Fluorescence microscopy – basic concepts
Live cell and high speed imaging
Dynamic imaging approaches
Multi-photon microscopy
Multi-photon microscopy in Neuroscience
3D Imaging
Intracellular calcium imaging
Spine dynamics visualization
Axon dynamics studies
Basic concepts on image analysis; ethics on image processing
Introduction to macro design for image analysis
Hands-on sessions: Microscopy
Hands-on sessions: Image analysis
NS2: Genetic approaches for the study of neuropsychiatric disorders - Paris, France
When: more information coming soon.
Organizers: IBPS - CNRS
Confirmed speakers:

Catalina Betancur – IBPS-CNRS, FR (Organizer)
Sarah Blackford – Bioscience Careers
Topics:

Complex genetics – basic concepts
Genetic association studies
Copy number variation studies
Whole exome and whole genome sequencing
RNA sequencing and specialty sequencing
Epigenetics/epigenomics
Network and pathway analysis of omics data
Functional dissection
Genetics of autism spectrum disorder
Genetics of schizophrenia
Genetics of intellectual disability
SHANK genes and Phelan-McDermid syndrome
Hands-on sessions: modern computational methods for rare and common variation
Workshop: Case studies and critical thinking in neuropsychiatric genetics
Workshop: Professional skills for doctoral students – Career planning
NS3: Drug discovery and development: from idea to product - Copenhagen, Denmark
When: May 5-7, 2021
Where: Zoom

Organizer: Lundbeck
Confirmed speakers:
Kjartan Frisch Herrik, Principle Scientist – Lundbeck (Organizer)
Jan Kehler, Research Fellow – Lundbeck
Niels Plath, Vice President – Lundbeck
Karina Strøjer Søby, Senior Project Director – Lundbeck
Thomas Thestrup, Director, BD&L – Lundbeck
Ben Hall, Director – Lundbeck
Jesper Bastlund, Sr. Director – Lundbeck
Carla Almeida, Special Education and Rehabilitation Technician – PIN
Andreas Jurgeit, Partner, GIMV
Jesper Milman Jensen, Director – Pharmacosmos
Rasmus Revsbech, Sr. Psychologist – Region Hovedstaden
Tarek Samad, Senior Vice President – Lundbeck
Kristi Anne Kohlmeier, Ass. Professor – University of Copenhagen
Topics:
Idea to Molecule
Preclinical Research
Clinical Research BD&L - what to look for?
Working in academia and industry
Working with industry
Industry versus academia
Autism Spectrum Disorders: Early Signs and Clinical Variability
NS4: Advanced methods for imaging the brain: from nanoscopic to mesoscopic perspectives - Bordeaux, France
When: March 28th to April 1st, 2022.
Organizer: IINS-CNRS and ZEISS
Confirmed speakers:
Daniel Choquet (DC) – IINS-CNRS, FR (Organizer)
Thomas Knöpfel (TK) – ICL, UK
Eric Hosy (EH) – IINS-CNRS, FR
Monika Marx (MM) – ZEISS, DE
Topics:
Introduction to fluorescence microscopy
General description of super-resolution techniques
Advantages and limitations of the different SR techniques
In vivo optical imaging approaches
Light sheet microscopy
Photo-physics of fluorescent probes for super-resolution
Genetically encoded indicators of neuronal activities
Preparation of samples
Hands on sessions: Microscopy
Network Scools are complementary to the different local PhD program-based courses, offering a comprehensive set of scientific/technical skills along with transferable skills, the latter including: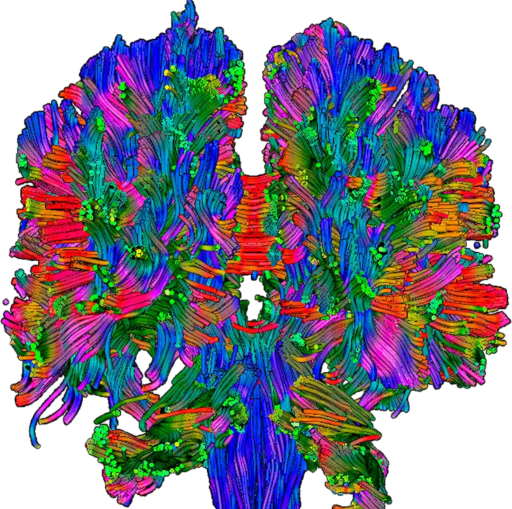 Experimental design, statistics and data analyses
Scientific writing, Open Access and bibliometric indicators
Target dissemination of results and Public outreach
Effective (oral) communication, notably participation in major scientific meetings
Networking within the wider scientific community
Career development and career choices
Research funding and Project management
New Product Development (NPD)
Research ethics and scientific misconduct in biomedical research
Animal experimentation and animal welfare regulations